Dr. Meenal Shrivastava
Centre Chair and Professor,
Political Economy and Global Studies
Contact
Education
M.A. (Rajasthan University)
M.Phil. (Jawaharlal Nehru University)
Ph.D. (Jawaharlal Nehru University)
Biography
After spending nine eventful years in South Africa, Meenal Shrivastava joined Athabasca University in April 2006, where she coordinates the Political Economy program and is developing a Global Studies program. She and Lorna Stefanick recently completed an edited volume entitled Alberta Oil and the Decline of Democracy in Canada, which examines the impact of Alberta oil on the practice of democracy in the province and its spillover effects for the country. Dr. Shrivastava is also working on a second book-length manuscript, which is a narrative historical biography based on multi archival research related to the participation of women in the Indian national movement.
Meenal's life provides many examples of her field of research - agents and processes of globalization. Born and brought up in Jaipur, a 500 years old city of forts, palaces and colours on the edge of the Great Indian Desert, she studied at the Jawaharlal Nehru University (JNU), New Delhi, for her MPhil and PhD in International Studies. Marriage took her to balmy South Africa where she briefly taught at the University of Transkei in the Eastern Cape, home to Nelson Mandela. Subsequently, she lived with her physicist husband in one of Africa's most vibrant cities, Johannesburg, where they both taught at the University of the Witwatersrand, or Wits University, from 2000-2006. During her exciting six years at Wits University, she taught graduate and postgraduate courses in the fields of International Political Economy and International Relations, supervised more than twenty research projects, and periodically conducted guest modules for trainee diplomats at the Department of Foreign Affairs, Pretoria.
Defining the complex concept of `globalization' as a description, a process, as well as an ideology, Dr. Shrivastava's research interests includes various aspects and agents of globalization as seen through the lenses of International Political Economy and the emerging field of Global Studies. Her research has led to many academic publications, paper presentations, media opinion pieces, interviews, and guest lectures in South Africa, India, Canada, and the US.
Editorial Experience
Editor of Politikon: South African Journal of Political Studies (Routledge) 2007-2009
Book Reviews Editor for Politikon: South African Journal of Political Studies (Routledge) 2004-2006
On the Editorial Boards of:
Athabasca University Press (2007-2013)
Politikon (since 2009)
Interdisciplinary Environmental Review (since 2006)
The Ardent: Anti-Racism and Decolonization Review (since 2009)
Alternate Routes: A Journal of Critical Social Research (since 2013)
External Reviewer for numerous journal articles, book manuscripts, research proposals, international conference papers, and MA/PhD research thesis/dissertations.
External Professional Duties
Board of Directors, Canadian Political Studies Association (CPSA), 2015-17
Board of Directors, Parkland Institute, University of Alberta, 2008-2015
Adjunct, Department of Political Science, University of Alberta, 2008-2013
Member of the Canadian Consortium of University Programs in International Development Studies (CCUPIDS), since 2013
Conference Co-chair for the International Academy of African Business Development (IAABD) Conference, Edmonton, May 17-20, 2011
Conference Co-Chair for the 14th International Interdisciplinary Conference on the Environment, Edmonton, June 30-July 2, 2008
Executive Committee, South African Association of Political Studies (SAAPS) (South Africa), 2007-2010
Executive Council, Interdisciplinary Environmental Association (IEA) (Massachusetts), 2007-2011
Select Publications
Books
Meenal Shrivastava and Lorna Stefanick (eds.) Alberta Oil and the Decline of Democracy in Canada (Edmonton: AUP, 2015)
(Open source download available at www.aupress.ca/index.php/books/120251
Meenal Shrivastava, Amma's Daughter: A narrative historical biography (manuscript in preparation)
Journal Articles:
'Political Economy of Higher Education: Comparing South Africa to trends in the World' with Sanjiv Shrivastava (2014) Higher Education: The International Journal of Higher Education Research (Springer), Vol. 67 (6), pp. 809-822
'Do Oil and Democracy only clash in the Global South? Petro Politics in Alberta, Canada' with Lorna Stefanick, New Global Studies, Vol. 6 (1), Article 5, May 2012 (26 pgs.)
'India in Africa: From Political Alliance to Economic Partnership' Politikon: Special Issue on Emergent Powers in Africa, Vol. 36(1), 2009, pp. 117-143
'Globalizing 'Global Studies': Vehicle for Disciplinary and Regional Bridges?' New Global Studies, Vol. 2 (3), Article 4, 2008 (Berkley Press) (22 pgs.)
'South Africa in the Contemporary International Economy: India's Competitor or Ally?', South Asian Survey, Vol. 15(1), 2008, (New Delhi: Sage), pp. 121-142
'Limits to Democracy: Transparency in International Economic Institutions' South African Journal of International Affairs, Vol. 12 (2) Winter/Spring 2005 (Johannesburg: SAIIA), pp.113-125
'Indian Women and the Environment: Vulnerability, Efforts and Opportunities' with Vijaya Gupta and Neelima Naik, Interdisciplinary Environmental Review, Vol. VI (2) 2005 (Massachusetts: Rowman & Littlefield), pp. 14-36
'International Media Regime and News Management: Implications for African States' with Nathalie Hyde-Clarke, Politikon: South African Journal of Political Studies (Oxfordshire: Routledge), 31 (2) November 2004; pp. 201-218
'Environmental Politics: Relevance for the South' South African Journal of International Affairs, Vol.8 (1) Summer 2001 (Johannesburg: SAIIA), pp. 107-114
Chapters in Books
'Perils of Petroculture in a Neoliberal Resource economy' in Brodie, Janine (ed.) Inequalities and Social Justice in Contemporary Canada (U of Toronto Press, forthcoming in 2016)
'Global Perspectives: What's Left Out? ChIndia and Transnational Social Movements – Challenging the Inter and the National in the International System', in Janine Brodie, Malinda Smith, Sandra Rein (eds.) Critical Concepts: An Introduction to Politics, 5/E (Toronto: Pearson, 2013), pp. 260-273
`Inventions and Discoveries: Why and How do they Matter to Global Studies', in Mark Juergensmeyer, Helmut K. Anheier (eds.) Encyclopedia of Global Studies, Vol. 2 (Thousand Oaks: Sage, 2012), pp. 958-964
`Gender Bias and the Environment' with Vijaya Gupta and Neelima Naik, in V.B Jugale (ed.) State of the Indian Economy (New Delhi: Serial Publications, 2007)
`South Africa and the International Economic Institutions' SA Yearbook of International Affairs 2000/01 (Johannesburg: SAIIA, 2001) pp. 145-153
Other Publications
 Review of Nivedita Menon and Aditya Nigam (2008) `Power and Contestation: India since 1989', Labour/Le Travail, Vol. 62, Fall 2008, pp. 291-297
Review of David A. McDonald and Greg Ruiters (eds.) (2005) `The Age of Commodity: Water Privatization in Southern Africa', Journal of Modern African Studies, Vol. 45, No.1(Cambridge), 2007, pp. 180-182
Review of Bakut Tswah Bakut and Sagarika Dutt (eds.) `Africa at the Millennium: An Agenda for Mature Development', Journal of Modern African Studies, Vol. 40, No.1(Lancaster), March 2002, pp. 159-160
"Close encounters of the urban Aboriginal and multicultural kind" published in the Canadian Federation for the Humanities and Social Sciences blog, Equity Matters, August 9, 2011 and Canadian Women Writing Non-Fiction on August 24, 2011, http://pomegranatewomenwriting.wordpress.com/2011/08/24/close-encounters-of-the-urban-aboriginal-and-multicultural-kind-by-meenal-shrivastava/
Please contact Meenal Shrivastava for the full list of publications.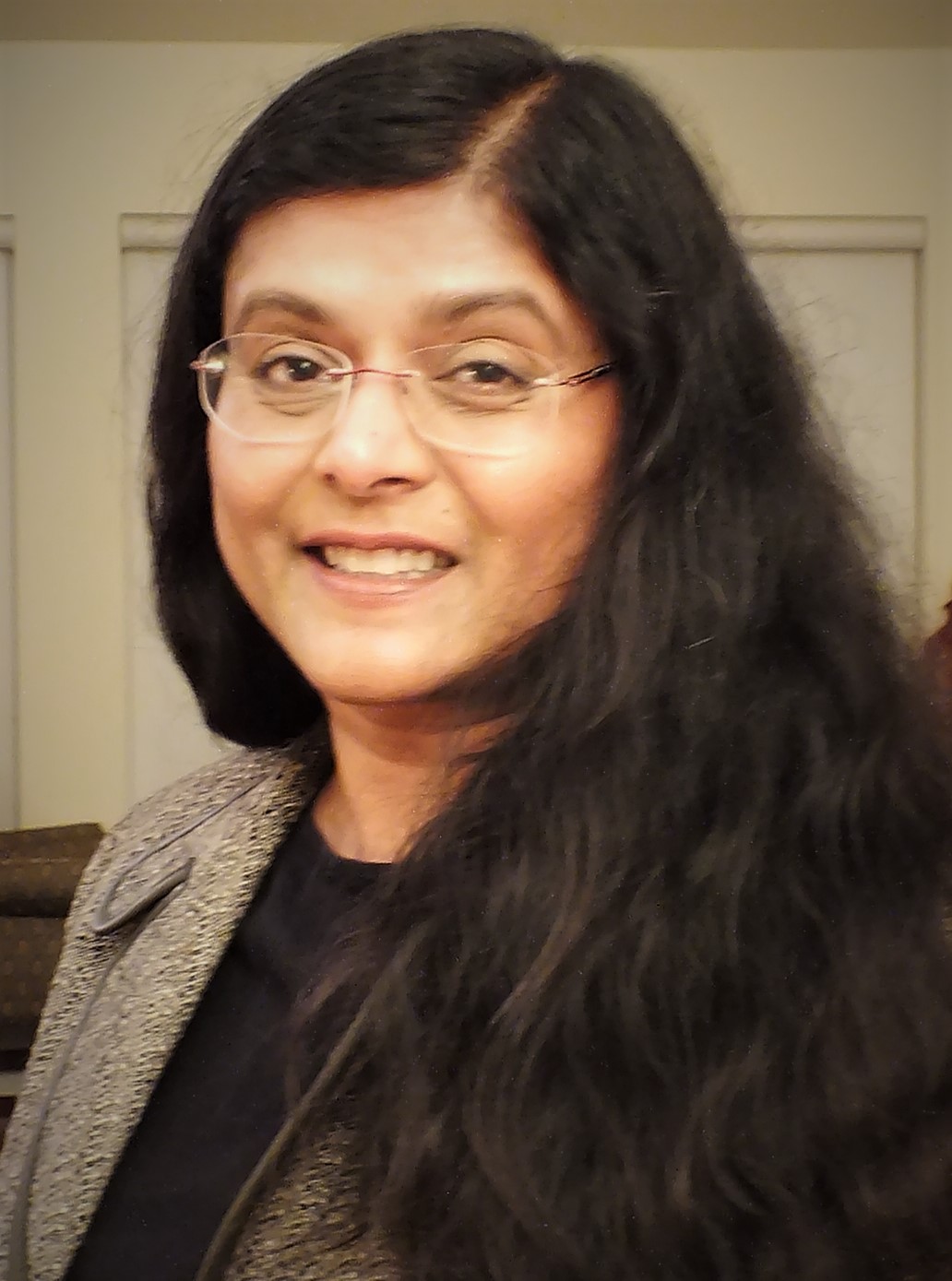 Updated March 10 2015 by Student & Academic Services