Dr. Meenal Shrivastava
Professor,
Political Economy and Global Studies
Contact
Education
M.A. (Rajasthan University)
M.Phil. (Jawaharlal Nehru University)
Ph.D. (Jawaharlal Nehru University)
Biography
Prof. Meenal Shrivastava joined Athabasca University in April 2006, where she coordinates the Political Economy and Global Studies areas. Born and raised in India, she earned her degrees in English Literature, Modern Indian History, and International Relations. Prior to joining AU, Dr. Shrivastava spent nine eventful years teaching in South Africa at the University of Transkei (1998-1999) and the University of the Witwatersrand, Johannesburg (2000-2006). Dr. Shrivastava served on several governance boards, and was Chair of the Centre for Social Sciences from 2017 to 2020 at AU. She has also been an invited speaker at various academic and literary events in Canada, India, South Africa, United States, and beyond.
Dr. Shrivastava's research broadly explores the variety of political processes affecting 'globalization', which she sees as a complex process along a historical continuum of global movement of humans, ideas, institutions, commodities and technologies. Consequently, while her publications, talks, and courses cover themes as varied as aspects of democracy, public policy, development studies, global history, women/gender, and disciplinary building blocks, they remain connected to the central thread of the political economy of our relentlessly globalizing world. Her research on the processes and manifestations of globalization has led to the publication of three books and more than 150 articles, book chapters, papers, and opinion pieces so far.
Below are some examples of Dr. Shrivastava's publications and record of academic citizenship.
Publications
Books
Harish, Vijayalakshmi, Anushree K., Rohini Malur, Vijayashanthi Murthi, and Meenal Shrivastava (Eds.). 2021. Write in Power: An Anthology of the Personal and the Political (Bangalore: The Hidden Pen Collective)
Shrivastava, Meenal. 2018. Amma"s Daughters: A Memoir (Edmonton: AUP) (Open source download at http://www.aupress.ca/index.php/books/120274)
Shrivastava, Meenal and Lorna Stefanick (Eds.). 2015. Alberta Oil and the Decline of Democracy in Canada (Edmonton: AUP)
(Open source download at www.aupress.ca/index.php/books/120251)
Select Journal Articles
"Invisible Women in History and Global Studies: Reflections from an Archival Research Project" Globalizations, Vol. 14 (1) (2017), pp. 1-16.
"Political Economy of Higher Education: Comparing South Africa to trends in the World" with Sanjiv Shrivastava (2014) Higher Education: The International Journal of Higher Education Research (Springer), Vol. 67 (6), pp. 809-822.
"Do Oil and Democracy only clash in the Global South? Petro Politics in Alberta, Canada" with Lorna Stefanick, New Global Studies, Vol. 6 (1), Article 5, May 2012 (26 pgs.).
"India in Africa: From Political Alliance to Economic Partnership" Politikon: Special Issue on Emergent Powers in Africa, Vol. 36(1), 2009, pp. 117-143.
"Globalizing 'Global Studies': Vehicle for Disciplinary and Regional Bridges?" New Global Studies, Vol. 2 (3), Article 4, 2008 (Berkley Press) (22 pgs.).
"Limits to Democracy: Transparency in International Economic Institutions" South African Journal of International Affairs, Vol. 12 (2) Winter/Spring 2005 (Johannesburg: SAIIA), pp.113-125.
"International Media Regime and News Management: Implications for African States" with Nathalie Hyde-Clarke, Politikon: South African Journal of Political Studies (Oxfordshire: Routledge), 31 (2) November 2004; pp. 201-218.
Select Chapters in Books
"The International Order: From Empire to Globalization" in Janine Brodie, Malinda Smith, Sandra Rein (eds.) Critical Concepts 6/E (Oxford University Press, forthcoming 2021)
"Perils of Petroculture in a Neoliberal Resource Economy" in Brodie, Janine (ed.) Contemporary Inequalities and Social Justice in Canada (U of Toronto Press, 2018), pp. 127-141.
"Global Perspectives: What's Left Out? ChIndia and Transnational Social Movements – Challenging the Inter and the National in the International System", in Janine Brodie, Malinda Smith, Sandra Rein (eds.) Critical Concepts: An Introduction to Politics, 5/E (Toronto: Pearson, 2013), pp. 260-273.
"Inventions and Discoveries: Why and How do they Matter to Global Studies", in Mark Juergensmeyer, Helmut K. Anheier (eds.) Encyclopedia of Global Studies, Vol. 2 (Thousand Oaks: Sage, 2012), pp. 958-964.
"Gender Bias and the Environment" with Vijaya Gupta and Neelima Naik, in V.B Jugale (ed.) State of the Indian Economy (New Delhi: Serial Publications, 2007).
"South Africa and the International Economic Institutions" SA Yearbook of International Affairs 2000/01 (Johannesburg: SAIIA, 2001) pp. 145-153.
Other Publications
"Why decolonizing education matters in the post-pandemic world", Opinion, The Hub, September 7, 2021 (https://news.athabascau.ca/faculty/faculty-of-humanities-social-sciences/opinion-why-decolonizing-education-matters-in-the-post-pandemic-world/)
"World Storytelling Day", guest blog, The Hub, March 19, 2019 (https://news.athabascau.ca/in-our-communities/world-storytelling-day/)
"The Power of Story" interview in The Open Book Blog, Oct 11, 2018 (http://www.aupressblog.ca/2018/10/11/the-power-of-story/#.XZt7jGZ7m3A)
"Is World Trade Organization Still Relevant" Opinion, The Globe Post*, Nov 13, 2018 (https://theglobepost.com/2018/11/13/wto-relevance-reform/ )
"On Being an Editor: Bungee Jumping Anyone?" Guest Editorial in Journal of Integrated Studies, Vol. 9 (1) (2017), pp. 1-5 (http://jis.athabascau.ca/index.php/jis/article/view/260/392)
"Close encounters of the urban Aboriginal and multicultural kind" published in the Canadian Federation for the Humanities and Social Sciences blog, Equity Matters, August 9, 2011 and Canadian Women Writing Non-Fiction on August 24, 2011, http://pomegranatewomenwriting.wordpress.com/2011/08/24/close-encounters-of-the-urban-aboriginal-and-multicultural-kind-by-meenal-shrivastava/
Editorial Experience
Editor of Politikon: South African Journal of Political Studies (Routledge) 2007-2009
Book Reviews Editor for Politikon: South African Journal of Political Studies (Routledge) 2004-2006
On the Editorial Boards of:
Athabasca University Press (2007-2013)
Politikon (since 2009)
Interdisciplinary Environmental Review (since 2006)
The Ardent: Anti-Racism and Decolonization Review (since 2009)
Alternate Routes: A Journal of Critical Social Research (since 2013)
External Reviewer for numerous journal articles, book manuscripts, research proposals, international conference papers, and MA/PhD research thesis/dissertations.
External Professional Duties
President, Canadian Consortium of Colleges and University Programs in International Development Studies (CCCUPIDS), 2017-2019
Board of Directors, Canadian Political Studies Association (CPSA), 2015-17
Board of Directors, Parkland Institute, University of Alberta, 2008-2015
Executive Committee, South African Association of Political Studies (SAAPS) (South Africa), 2007-2010
Executive Council, Interdisciplinary Environmental Association (IEA) (Massachusetts), 2007-2011
Please contact Meenal Shrivastava for the full list of publications.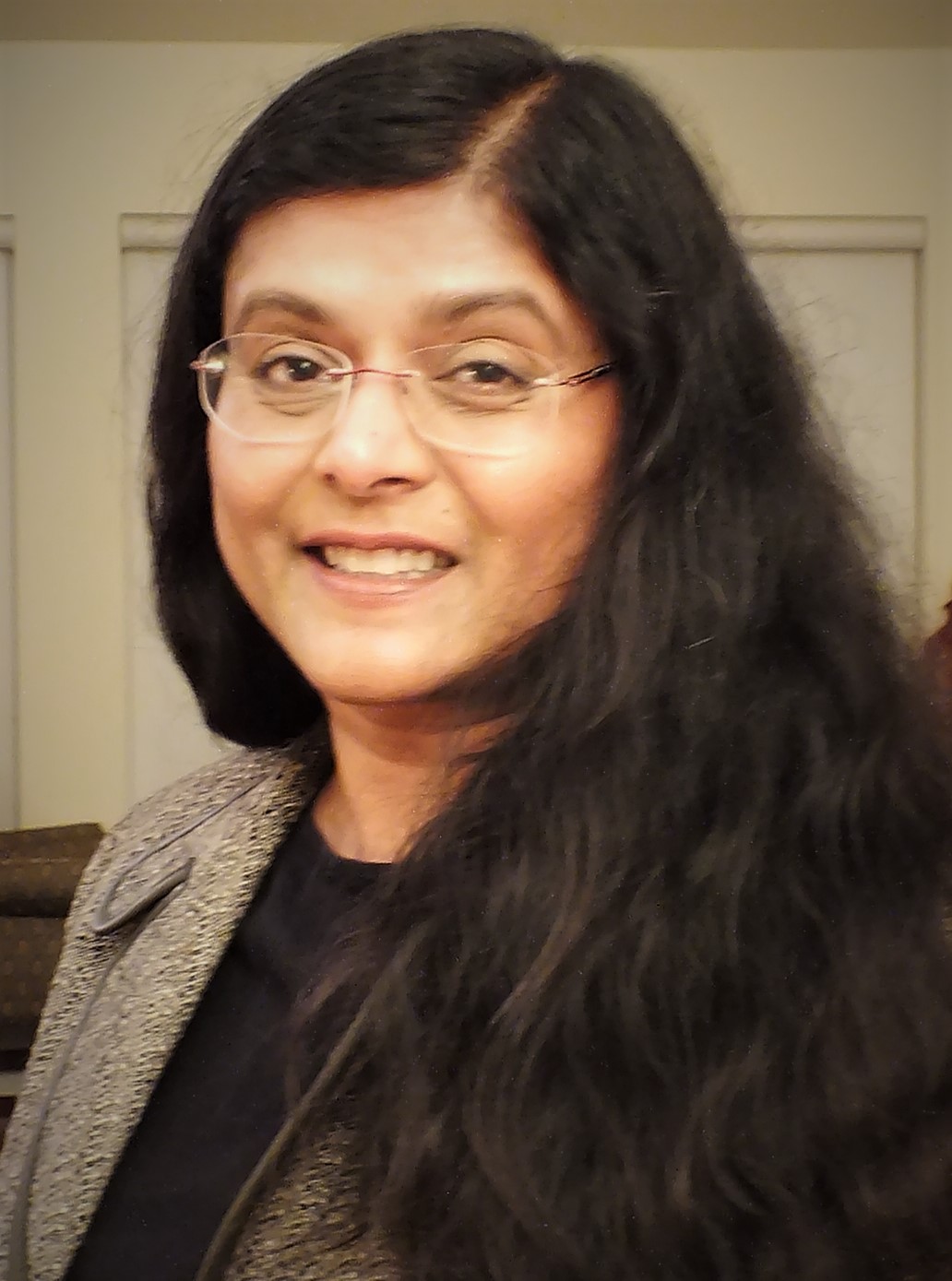 Updated March 10 2015 by Student & Academic Services